Full color Business cards! Gorgeous layouts for letterhead, postcards and MORE!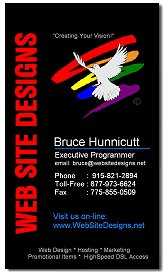 ---
Sample Package for Black Dog Software Group: Using the design concept from their web site that we created, 3N1 Creative Ltd. Co. kept the same flow for their Corporate Identity Package. We hand drew a black Labrador and then transferred the design to be computer ready. This little pup is rather famous now!
We offered the client three options. The option they chose is below: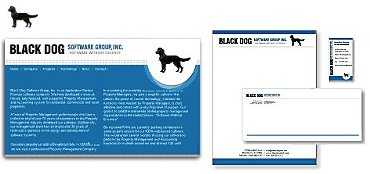 ---
The Chatty Cathy Collectors Group uses bright and vivid colors. Using their bright green and deep blue (almost purple) colors, we created a clean looking web site which captures the essence of the group. Using the same theme from the web site, we created the letterhead, business card and envelope shown below: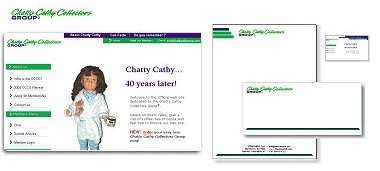 Contact us now and we'll help bring your dream to reality.